Major investment to reduce sewer flooding risk in Kippax
25th July 2017
Alec Shelbrooke, MP for Elmet and Rothwell, recently viewed Yorkshire Water's major investment in Kippax to replace two key sewers in the area.
Mr Shelbrooke learnt all about the improvements to reduce the risk of sewer flooding in Kippax during the visit.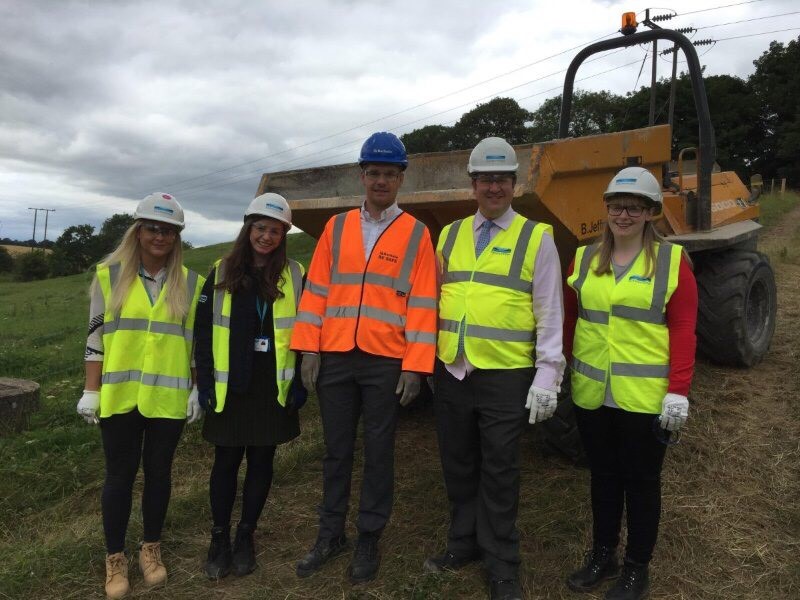 The risk of sewer flooding during heavy rain has been significantly reduced by a £100,000 project to replace a sewer in Birch Road and Valley Road. The new pipe is 150mm in diameter, replacing a much narrower pipe in a project which took two months to complete.
Yorkshire Water are also replacing another sewer to reduce the risk of pollution to Kippax Beck, using specialist equipment to tunnel 70 metres under a railway embankment to lay the new pipe underground. The pipe which has been removed as part of the project was above ground, causing temptation for children to play on it and increasing the potential risk of pollution to the beck.
Speaking after the visit, Emily Brady from Yorkshire Water said: "It was great to show Alec the investment we've been making in Kippax. Both projects are really important to the local community and show our commitment to reduce flood risk and protect the local environment." 
Both projects are part of our £3.8bn investment programme between 2015 and 2020.
Yorkshire Water's network of pipes stretches for 51,500 miles and supplies 1.3bn litres of water to households across the region every day – the equivalent of 8bn cups of tea.